FREE SHIPPING
Free Shipping for Orders over ₹ 5000

GIFT BOXING
Add Lovely Gift Box to Item(s) in your Cart
NEED HELP ?
See our FAQ or Get in Touch!
Why Tiny Twig?
Tiny twig clothes are made of super soft organic cotton that is certified
for its organic standards and sustainability.
SUSTAINABLE CLOTHING

CERTIFIED ORGANIC

ENRICHED COTTON

REWARD PROGRAM
Testimonials
Our Family Shares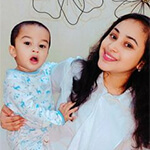 For the first time I introduced organic and sustainable clothing for my baby and we are super happy for that.He is feeling very comfortable throughout the day and limit chemical irritants.
Taruni, Guntur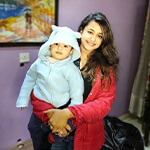 Tiny twig clothes made me happiest out of all the brands I have tried . Avyan was so comfortable throughout the day in the zipper hoodie and harem pants .
Mithi, Haryana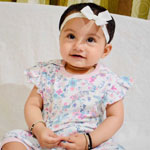 I lately came across this brand and bought some organic clothes for Kaisha. The clothes are actually very soft on baby's skin and so comfortable to wear. I love the complete feel of the fabric. I can make her wear these clothes all day without worrying about her delicate skin.I recommend Tiny Twig to all the Moms out there.
Kanchan, Mumbai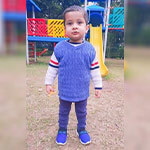 Tiny Twig fabric is super soft, and the material used is very kind and gentle on babies delicate skin.I loved their collection.
Rituka Saksham, New Delhi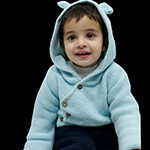 Being a doctor mom, I make doubly sure of what my baby comes in contact with whether its food, toys and clothing.I received Excellent customer service, well packaged clothes. Clothes are fantastic, feel great, look great .They are warm , and incredibly comfy
Dr.Gagan, Delhi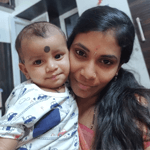 I was always looking for Organic clothing even before my baby was born. Thanks to Tiny Twig their clothes are super soft with some great prints to select from. My baby was so comfortable throughout the Day.
Vinitha, Ranga Reddy
I feel fortunate to come across this wonderful Tiny Twig brand. The quality of the clothes are really great with very nice soft texture and my baby girl is completely happy and comfortable whenever she wears any clothing from Tiny Twig. Moreover, the colors and patterns are very pretty. I will be ordering more.
Navya, Hyderabad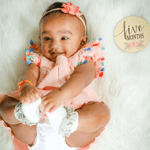 In love with Tiny Twig clothes from the very first touch to the feel of it no words!!! Absolutely in love with the print, fitting, quality and brand being organic is like icing on the cake. My baby seems to be very comfortable and happy in these clothes.
Anusha, Warangal
My little Munchkin Samaira developed skin rashes using other brand clothing. But thanks to my friend who came as a saviour and suggested Organic Brand Tiny Twig!!! And that is when I introduced Organic clothing to my baby and we are so happy to see our baby feeling comfortable in these clothes and eventually all her rashes have also vanished. Thanks Tiny Twig!!!
Sindu, USA
Frequently Asked Questions